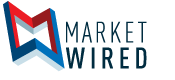 Chubb's New Business Pack Insurance Set to Provide Increased Protection for SMEs
/EINPresswire.com/ -- SYDNEY, AUSTRALIA--(Marketwired - Sep 25, 2017) - Chubb recently launched a new package insurance solution known as Chubb Business Pack Insurance for small and medium enterprises in Australia. This solution aims to provide broad coverage for property and liability exposures to help protect business owners from a range of operating risks. Hence, the policy includes standard coverage for business interruption, general property damage, public and products liability, machinery and equipment breakdown, theft, money and tax audits.
In addition to the standard coverage, Chubb Business Pack Insurance also includes protection against cyber and environmental liability. Cover is available for cyber liabilities such as network security, privacy and data asset loss while the environmental protection component of the policy covers sudden, accidental and gradual pollution originating at the insured location.
Specifically tailored for Australian businesses with turnover of up to $10 million, Chubb Business Pack Insurance currently serves occupations across Office & Professional Services, Healthcare & Medical Surgeries, Retail and Trades & Services. These industry segments account for up to 35% of the SME market in Australia. In the future, there are plans to extend the Business Pack risk appetite to include occupations from other industries.
Chubb Business Pack Insurance is available only through the broker distribution network. Using a purpose-built E-placement platform -- Sunrise Exchange, brokers are able to quote, bind, bill and issue Chubb Business Pack Insurance online efficiently and conveniently.
John French, Chubb's Country President for Australia and New Zealand said, "Chubb Business Pack Insurance is an innovative solution for the SME market. Not only will it cover all the typical exposures small business owners face in their day-to-day operations but it will also cover emerging risks like cyber and environmental liability."
"More than 500 brokers attended our launch events and feedback was overwhelmingly positive. They appreciate that our policy is a flexible solution, with robust coverage options available exclusively through the broker distribution channel," he said.
For inquiries regarding Chubb's Business Pack Insurance, brokers should contact their local Chubb distribution team or email to: Business.Pack@chubb.com.
About Chubb
Chubb is the world's largest publicly traded property and casualty insurance company. With operations in 54 countries, Chubb provides commercial and personal property and casualty insurance, personal accident and supplemental health insurance, reinsurance and life insurance to a diverse group of clients. As an underwriting company, we assess, assume and manage risk with insight and discipline. We service and pay our claims fairly and promptly. The company is also defined by its extensive product and service offerings, broad distribution capabilities, exceptional financial strength and local operations globally. Parent company Chubb Limited is listed on the New York Stock Exchange (NYSE: CB) and is a component of the S&P 500 index. Chubb maintains executive offices in Zurich, New York, London and other locations, and employs approximately 31,000 people worldwide.
Council of Small Businesses in Australia. COSBOA's Cyber Security Management Solution for SME's. http://www.cosboa.org.au/cyber-security/
©2017 Chubb Insurance Australia Limited. Chubb®, its logos, and Chubb.Insured.(SM) are protected trademarks of Chubb.
More information can be found at www.chubb.com/au
Media contact
Robin Moore
+61 2 9335 3343
Email Contact
Chubb Insurance Australia Limited
Level 38, 225 George Street
Sydney NSW 2000

Powered by